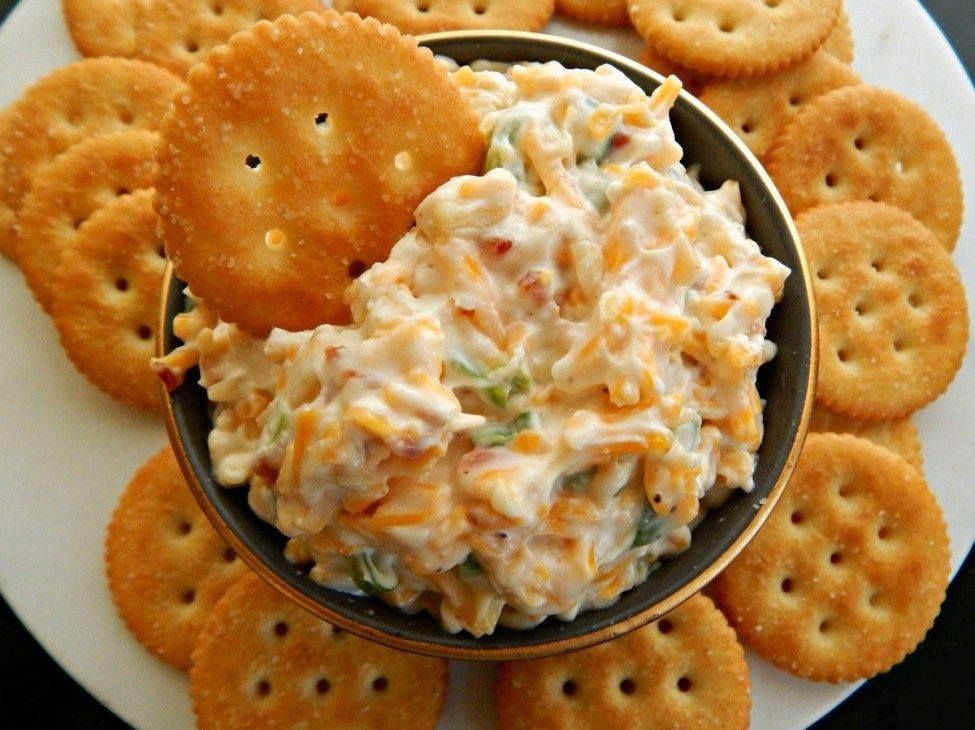 5 Million Dollar Dip is only 5 ingredients and they don't call it million dollar dip for nothing! It is so deliciously addicting and will be the biggest hit wherever it goes!
INGREDIENTS
5 green onions chopped
8 oz cheddar cheese shredded
1½ cups mayonnaise
1/2 cup real bacon bits
1/2 cup slivered almonds
INSTRUCTIONS
Add green onions, cheddar cheese, mayonnaise, bacon bits, and slivered almonds to a small bowl. Mix until combined and chill for at least 2 hours. Serve with your favorite crackers.
Tips and variations:
·If you do not like mayonnaise, you can change it and use greek yogurt or sour cream in the same proportion you'd use mayonnaise. However, the mayonnaise gives you the perfect taste for a 5 million dollar dip.