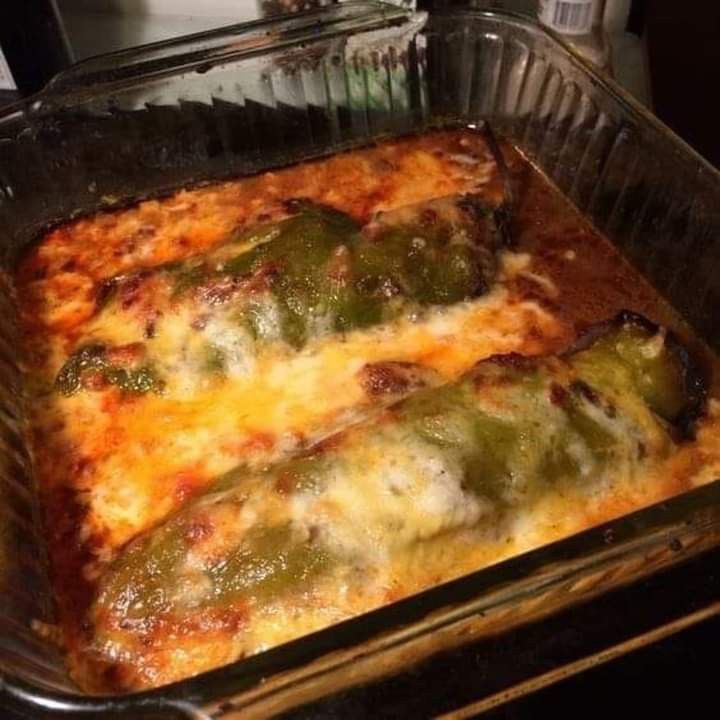 Ingredients:
4 large Anaheim or Pasillas chilies

2 cups cheese (blend of cheddar, monterey jack, and cotija cheeses)
Chili Rellano Sauce:
1/2 cup tomatoes crushed

1 can diced green chilies

1/4 cup chicken broth

1 tablespoon oregano

2 cloves garlic, crushed and minced

1/2 teaspoon garlic powder

1/2 cup onions, diced
How To Make Baked Chili Rellanos:
Roast chili rellanos (grill or broil method) and gently remove the skins.  Slice chilies down the middle and open for stuffing.  Fill each chili with cheese mixture reserving some for the topping.  Turn the chili rellanos over, stuffed side down.  Preheat the oven to 375 degrees.  Prepare sauce by combining all ingredients in a small saucepan, bring to a boil, reduce heat and simmer for 10 minutes to combine flavors.  Pour sauce over the rellanos, top with remaining cheese, and bake for 25 minutes until lightly brown and bubbly.