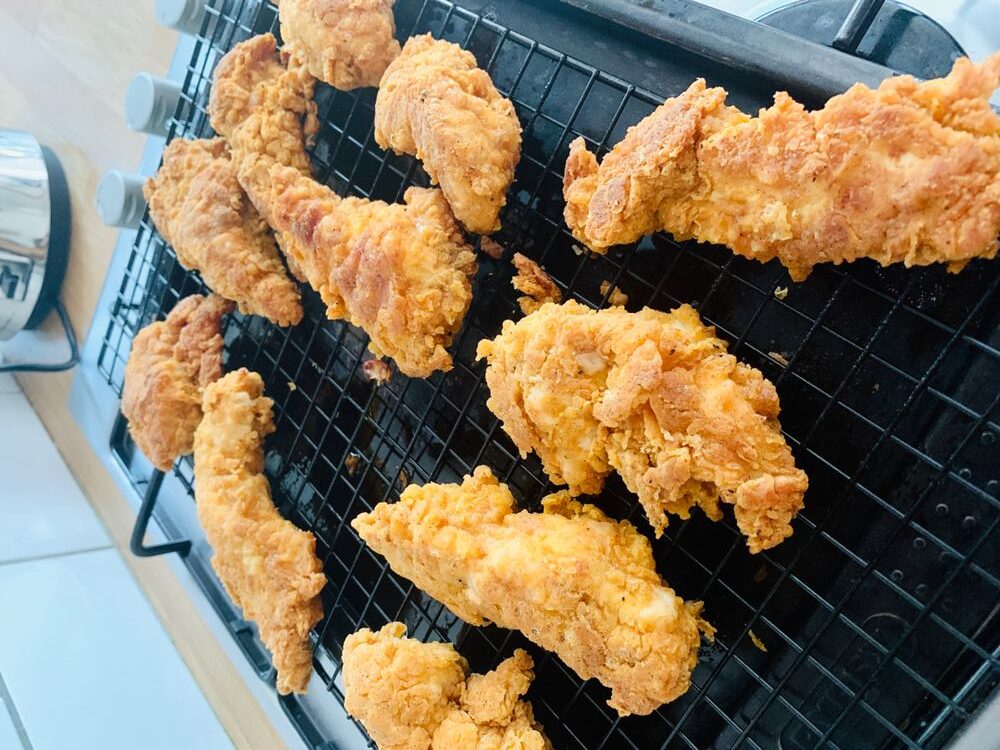 Best Southern Fried Chicken Batter – I found this recipe by looking online for the ultimate fried chicken breading. I think I have found the holy grail of fried chicken breading/batter. This recipe reminds me of KFC, but probably better. I have now used it twice, and just love it. The flavors just pop out!
2 beaten eggs
1 cup milk
2 teaspoon paprika
1/2 teaspoon poultry seasoning
4 teaspoons garlic salt
2 teaspoon black pepper
2 cups all-purpose flour
8 – 10 chicken pieces
Beat the egg and milk together in a bowl.
Combine the flour with the garlic salt, pepper, poultry seasoning and paprika in a big plastic bag.
Put the chicken in the bag, in batches of 3 -4 pieces, seal it and shake to coat the chicken.
Dip the flour-coated chicken in the egg mixture and again in the flour mixture.
Heat 3″ of all-purpose frying oil (peanut oil is best if no allergies) in a skillet to 365 degrees F. Brown the chicken on all sides in the hot oil.
Turn the heat down to medium low and give the chicken another 20 – 30 minutes or until it is cooked through and juices run clear when pierced at thickest part of meat..
Drain it on paper towels and serve.