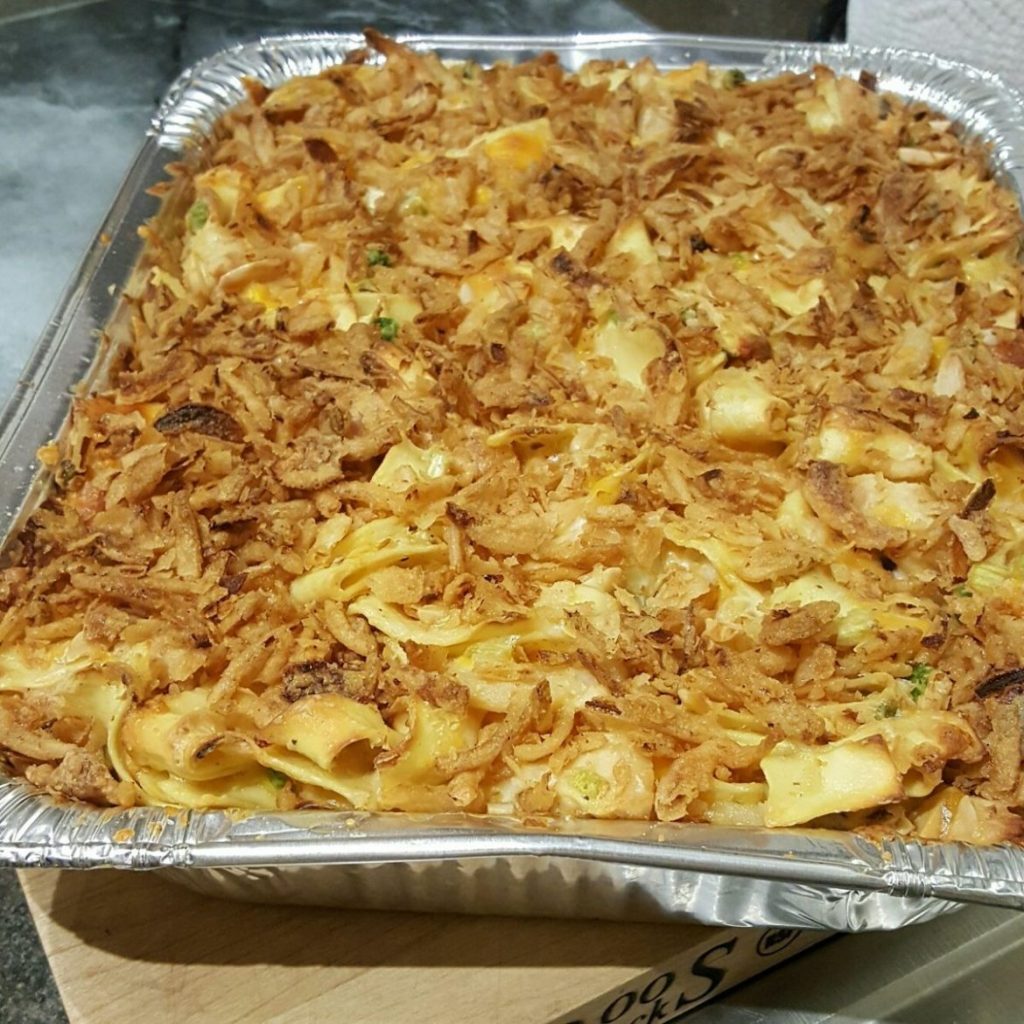 INGREDIENTS
2 cups chicken, cooked and shredded
8 oz egg noodles
1 cup sour cream
1 (10.5 oz) can cream of chicken soup
1 teaspoon garlic powder
1 cup cheddar cheese, grated and divided
1 1/2 cups French fried onions
PREPARATION
Preheat oven to 350°F and grease a 10-inch square baking dish with nonstick spray.
Cook noodles according to package directions. Drain and place in a large bowl.
Add chicken, sour cream, soup, garlic powder, and cheese to noodles and stir to combine.
Transfer to prepared baking dish, and bake until golden brown and bubbly, about 25 minutes. Top with fried onions and return to oven until browned, 5-10 more minutes.
Let cool 5 minutes before serving. Enjoy!