Conchitas with ground beef is a traditional Mexican dish combining corn and ground beef flavors in one delicious meal. It's easy to make and can be prepared with only a few ingredients, making it an ideal weeknight dish.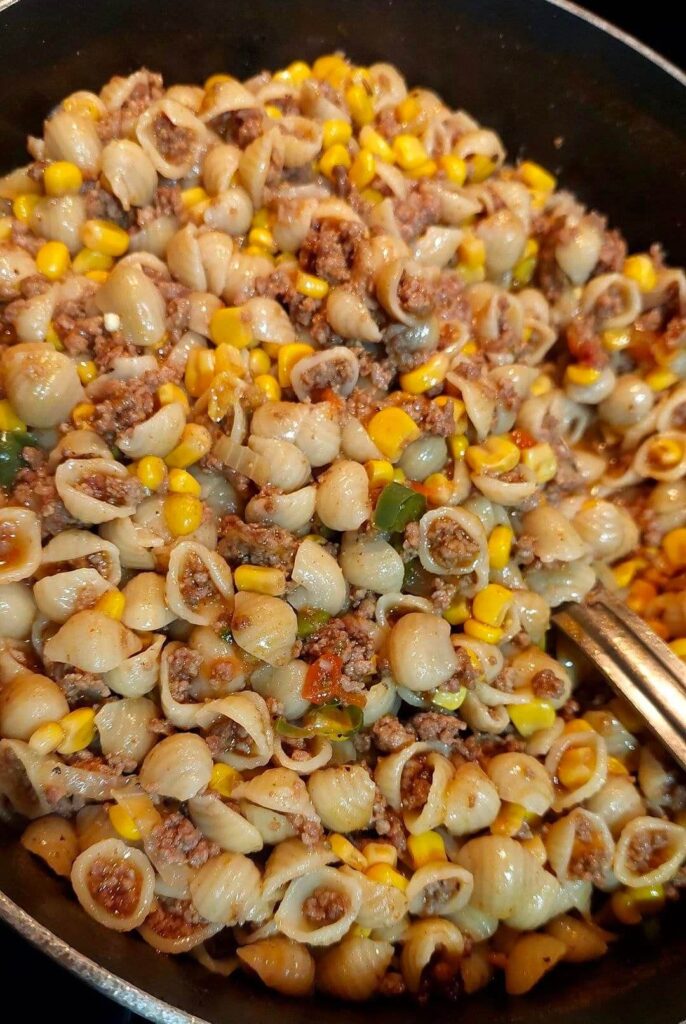 Ingredients
3 cups medium conchas shells Uncooked
6 Roma Tomatoes Quartered
¾ cup White Onion Chopped
Jalapeños and Corn ( Optional )
How To Make Conchitas with Ground Beef
Begin by preheating a large pot over medium heat and adding the olive oil.
Brown the ground beef in the heated pot, occasionally stirring until it is cooked through and no longer pink.
Season with salt and pepper to taste.
Add the conchas shells, garlic, tomatoes, chicken broth, tomato sauce and cumin. Stir to combine.
Reduce the heat to low and simmer for 20 minutes, stirring occasionally.
Add in the oregano, carrots, zucchini and bay leaves.
Simmer for an additional 15 minutes or until conchitas shells are tender.
Lastly, add the white onion and simmer for 5 minutes or until softened.
Serve over cooked white rice.
Notes
• If you cannot access conchitas shells, you can substitute with another small-shaped pasta such as ditalini or acini di pepe.
• Be sure to adjust the seasonings to taste.
• If you'd like some heat, add some red pepper flakes or diced jalapenos.
• Feel free to add more vegetables, such as bell peppers or corn.