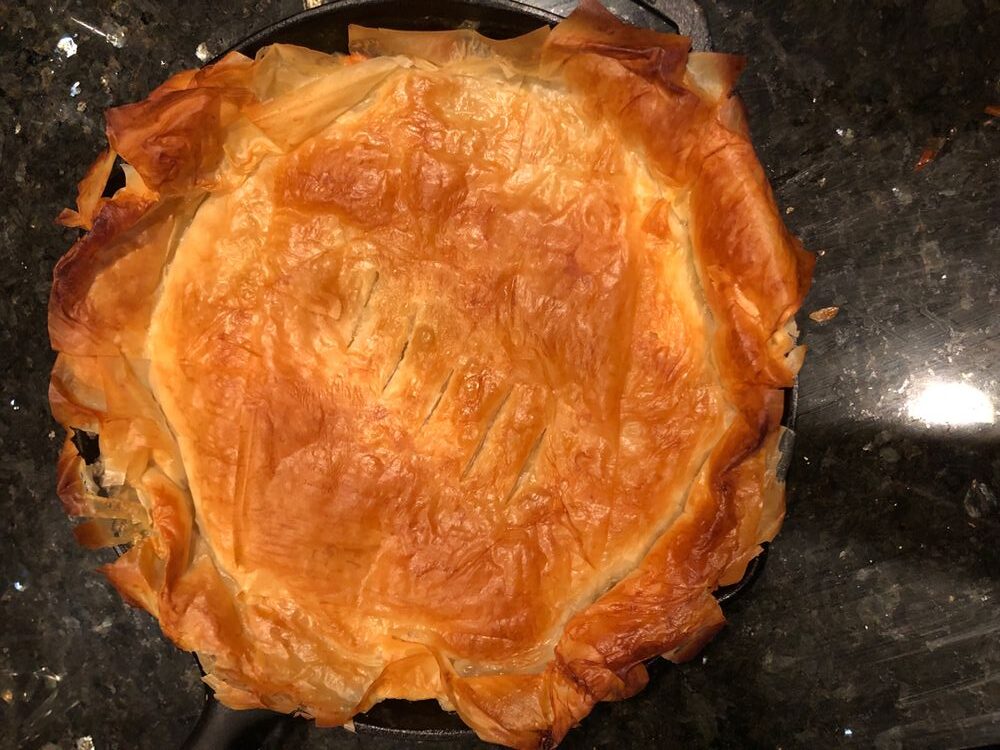 On nights when my mother was too busy to cook a Delicious Chicken Pot Pie, she would bring home a frozen pot pie from the grocery. That was the standard back then, you know? Convenience goods were not questioned because they were designed to assist moms in getting dinner on the table.
Since then, I'd forgotten about pot pie until we had a homemade one from a friend a few years ago, and it was comfort food perfection! For a long time, we've had our chicken pot pie soup on the blog, but we needed a classic chicken pot pie. Unfortunately, it took me until now to perfect the right pie crust and chicken pot pie filling, but it's finally here!
Ingredients:
1 cup potato, diced
1 cup onion, diced
1 cup celery, diced
1 cup carrot, diced
1/3 cup melted margarine
1/2 cup all-purpose flour
2 cups chicken broth
1 cup half-and-half
1 teaspoon salt
1/4 teaspoon pepper
4 cups chicken, cooked and chopped
2 pie crusts ( either store bought or your own recipe)
Directions:
Preheat oven to 400°F. Saute onion, celery, carrots and potatoes in margarine for 10 minutes.
Add flour to sauteed mixture, stirring well, cook one minute stirring constantly.
Combine broth and half and half. Gradually stir into vegetable mixture.
Cook over medium heat stirring constantly until thickened and bubbly.
Stir in salt and pepper add chicken and stir well. Pour into shallow 2 quart casserole dish and top with pie shells.
Bake 30-40 minutes or until crust is golden and flaky