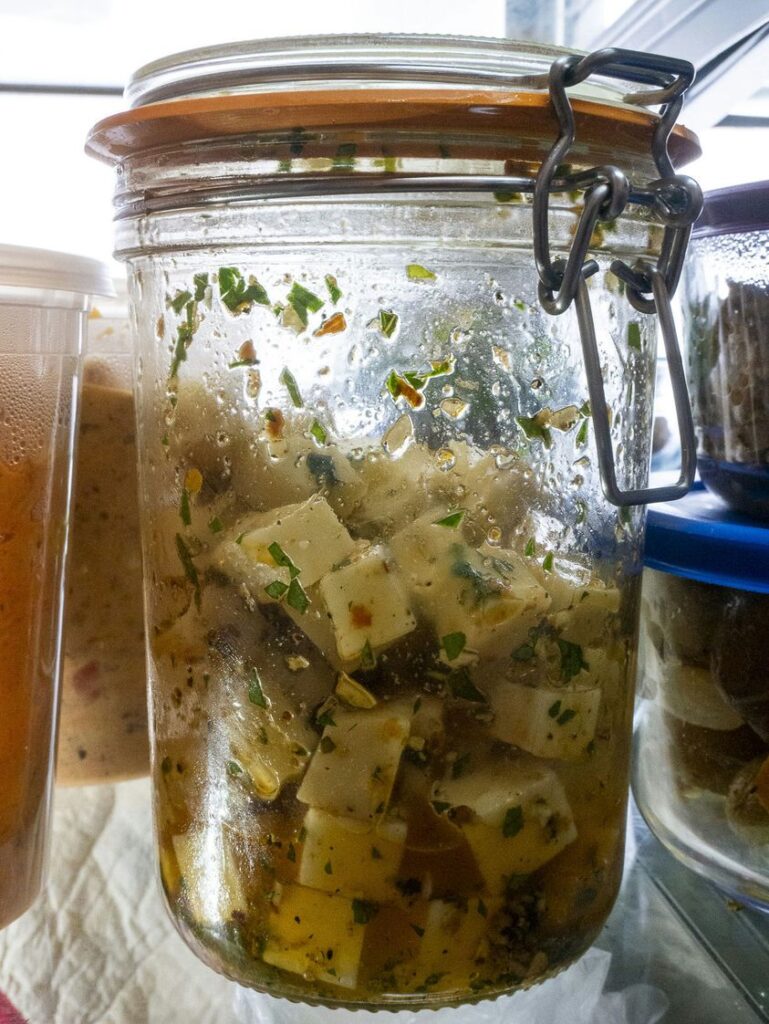 When it comes to appetizers, my main requirement is that they involve cheese, so when an appetizer comes along that's made entirely of cheese I am most definitely 100% in. While this Marinated Cheese Appetizer takes little more than cubing up some cheese and giving it a chance to bask in some herb-packed oil goodness, it transforms an already great thing (cheese) into something that people will be talking about long after the party's over. As simple as an appetizer gets, but about as delicious as it gets too!
INGREDIENTS
1 lb mozzarella cheese, cubed (can substitute other hard cheese, such as cheddar)
1/2 cup extra virgin olive oil, or more as needed
1 tablespoon fresh parsley, minced
1 tablespoon oil-packed sun-dried tomatoes, finely chopped
1 clove garlic, minced
1 tablespoon fresh basil, finely chopped
1 teaspoon fresh oregano, finely chopped
1 teaspoon red pepper flake
1/2 teaspoon salt
1/4 teaspoon freshly ground black pepper
How To Make Marinated Cheese Appetizer
Place cubed cheese in a bowl or glass jar.
In a separate bowl, whisk together olive oil, parsley, sun-dried tomatoes, garlic, basil, oregano, red pepper flake, and salt and pepper.
Pour over mozzarella and gently toss to coat. Cover and chill at least 2 hours, stirring a few times.
Serve chilled and enjoy!