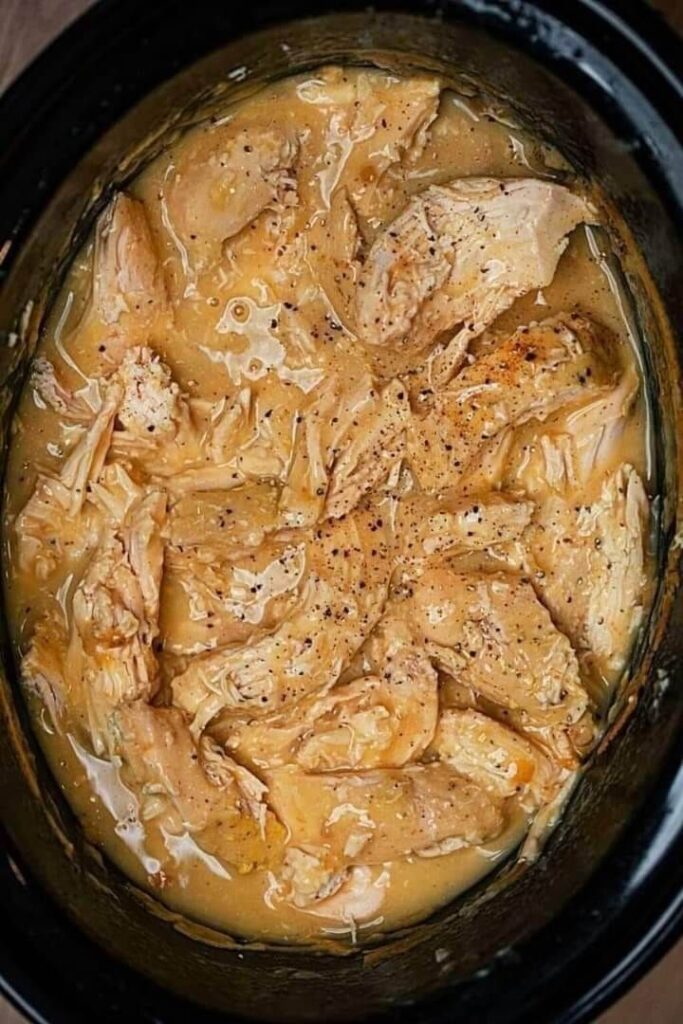 This slow cooker chicken and gravy recipe will for sure be your family's new favorite. Succulent chicken breast in a heartwarming gravy will have your tastebuds going.
Ingredients
1 1/2 cups of water
3 chicken breasts
1 1/4 cup of condensed chicken soup
2 packets of chicken gravy granules
1 tsp garlic powder
1/2 tsp salt
1/2 tsp paprika
1/4 tsp ground black pepper
1/2 a cup of sour cream
Instructions
Turn on your slow cooker to the "low" option.
To the slow cooker add water, condensed chicken soup, and the gravy packets, combine well.
Season this mixture with paprika, garlic powder, black pepper, and salt, Add-in seasoned chicken breasts with black pepper, garlic powder, and salt.
Place the lid on and let this cook for 4-5 hours. Once cooked cut the chicken to your desire.
Finally, add in the sour cream and pour over your chicken just before serving.