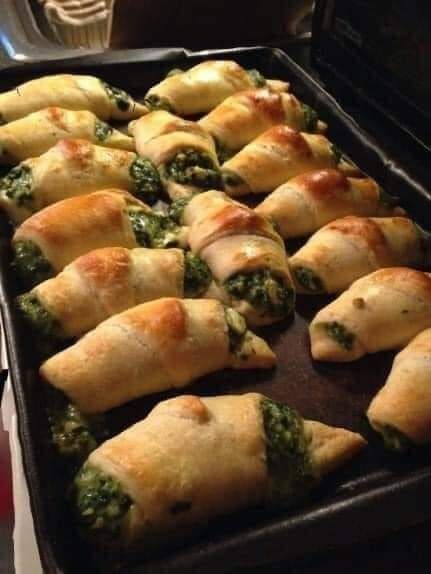 These Spinach Feta Stuffed Crescents are a fun way to enjoy that delicious flavor combo, and they're pretty easy to make too! Plus, they make a great appetizer or side dish. If you're looking for a new recipe to try, this is definitely one to check out!
INGREDIENTS
3 oz. spinach Fresh or frozen, chopped
2 Cans refrigerated crescent roll dough
2 oz. Black olives diced
4 oz. Feta cheese crumbled
1 Egg white beaten
4 oz. Shredded mozzarella cheese
¼ tsp. Red pepper flakes
INSTRUCTIONS
Place the spinach, feta, mozzarella, olives, red pepper flakes, and salt into a bowl, and stir to combine well.
Heat the oven to 350 degrees.
Unroll the crescent roll dough, and separate it into triangles.
Place a layer of filling onto the widest end of each triangle, and roll the dough closed over the filling.
Brush the rolls with the egg white, and bake for 15 minutes, or until browned and cooked through.