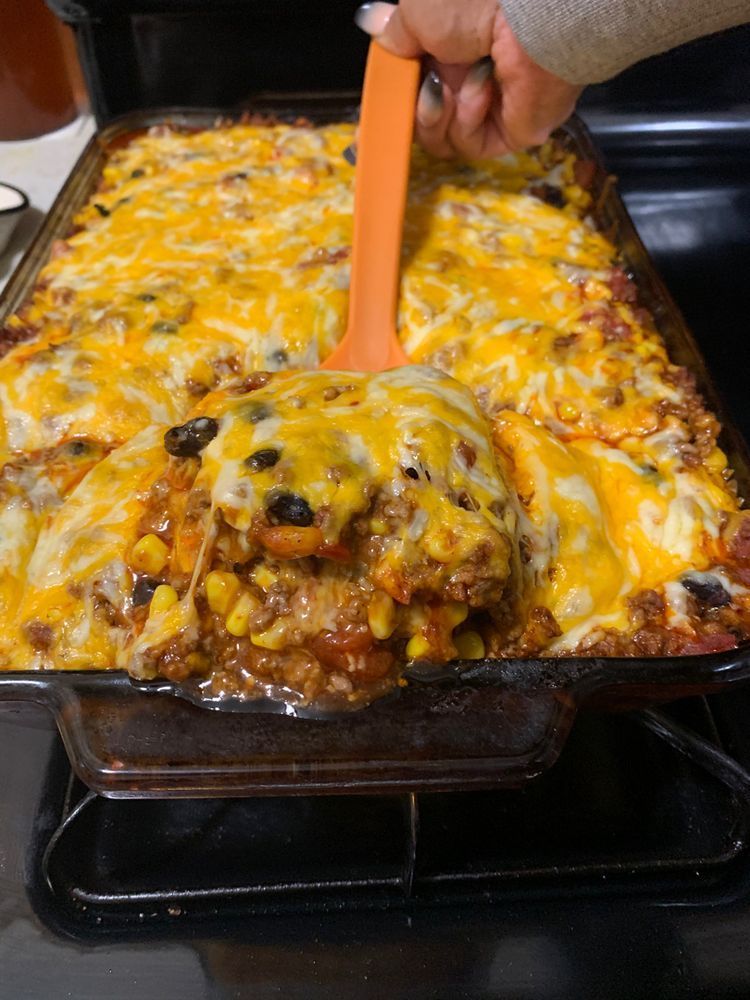 Creamy and spicy Mexican casserole is an easy and delicious dinner option for families on the go. A bubbly bake that has all the flavors you want from your tacos without the mess.
INGREDIENTS
3 ½ C. Cooked egg noodles
1 lb. Ground beef
15 oz. Can of corn drained
1 C. Salsa
¼ C. Sliced black olives
¼ C. Taco sauce
15 oz. Can kidney beans rinsed and drained well
1 Pack taco seasoning
½ C. Tomato sauce
Shredded cheddar cheese (optional)
INSTRUCTIONS
Preheat the oven to 350 degrees.
Add the ground beef to a skillet over medium-high heat and cook until browned. Drain any excess fat.
Place the taco seasoning, taco sauce, salsa, olives, corn, beans, and tomato sauce into the skillet with the meat and stir to combine.
Add the meat mixture to the cooked noodles and toss to combine well.
Layer the mixture into a well-greased 9×13 baking dish and top with shredded cheese if desired.
Bake for 30 minutes and serve topped with green onions for garnish.