This tasty zucchini garlic bites recipe combines shredded zucchini with garlic, Parmesan cheese, fresh herbs, and is served with a marinara dipping sauce for an Italian inspired twist.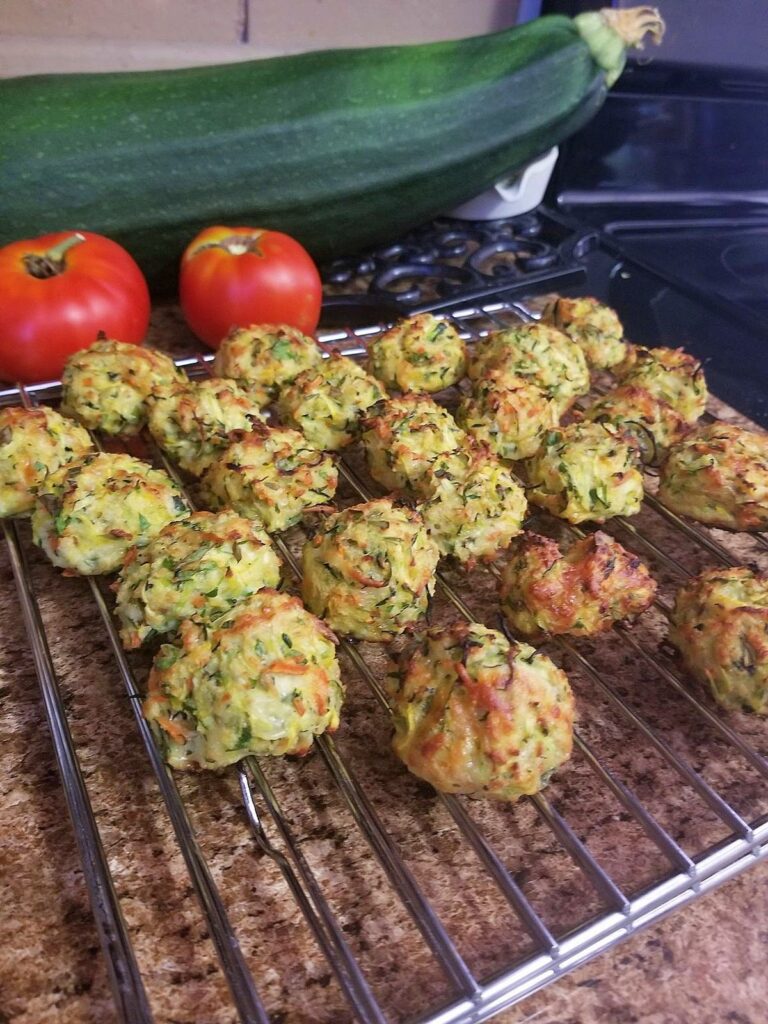 Ingredients
1

 

cup

 

shredded zucchini

 

drained well

1

 

clove

 

garlic

 

grated fine

1/3

 

cup

 

breadcrumbs

1/4

 

cup

 

grated Parmigiano-Reggiano cheese

1

 

large

 

egg

2

 

tablespoons

 

chopped fresh chives

 

(or 1 tablespoon dried chives)

1

 

tablespoon

 

chopped fresh parsley

 

(or 1/2 tablespoon dried)

1

 

teaspoon

 

chopped fresh basil

 

(or 1/2 teaspoon dried)

1

 

teaspoon

 

chopped fresh oregano

 

(or 1/2 teaspoon dried)

pinch of salt and pepper

tomato sauce

 

for dipping
How To Make Zucchini Garlic Bites
Preheat oven to 400˚F. Lightly coat a baking sheet with olive oil or non-stick spray. Set aside.

Use a box grater to grate the zucchini into a clean towel. Roll up the towel and twist to wring out the moisture.

Grate the garlic using the small holes on the box grater.

Add the shredded zucchini, garlic, egg, breadcrumbs, parmesan, chives, parsley, basil, oregano, salt and pepper to a medium bowl. Mix well to combine.

Shape a tablespoon of the mixture into your hands, pat into small balls, and place on the baking sheet.

Bake for 15-18 minutes in the preheated oven until golden. Serve warm with marinara sauce. Recipe makes about 16 bites.
Notes
How to Freeze
Follow the recipe and let zucchini bites cool. Place in a single layer on a large baking sheet and flash freeze for one hour. Once the zucchini balls are frozen, place them into a freezer bag. Store up 4 months in the freezer.
Reheat by preheating your oven to 400˚F. Place the frozen zucchini garlic bites on a baking sheet and bake until heated through and crispy on the outside, about 10 to 15 minutes.