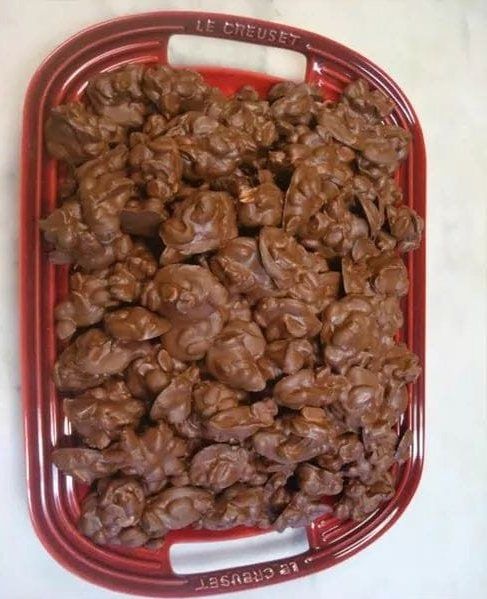 The holidays are approaching, and this is your chance to make this incredible Crockpot Christmas Crack recipe. You will not regret trying it.
INGREDIENTS
16 Oz. Salted Peanuts
16 Oz. Unsalted Peanuts
2 12 Oz. Bags Semi-Sweet Chocolate Chips
2 10 Oz. Bags Peanut Butter Chips
2 10 Oz. Bags White Chocolate Chips Or Wafers
Christmas Sprinkles
INSTRUCTIONS
Layer the peanuts in the bottom of the Crockpot and mix to combine.
Add the remaining ingredients in layers over the peanuts.
Cook on low for 2 hours.
Remove the lid and stir completely.
Return the lid, and cook for another 30 minutes on low.
Drop the candy by the spoonful onto parchment lined baking sheets or into mini cupcake liners.
Top with Christmas colored sprinkles and let harden before serving.
Enjoy!