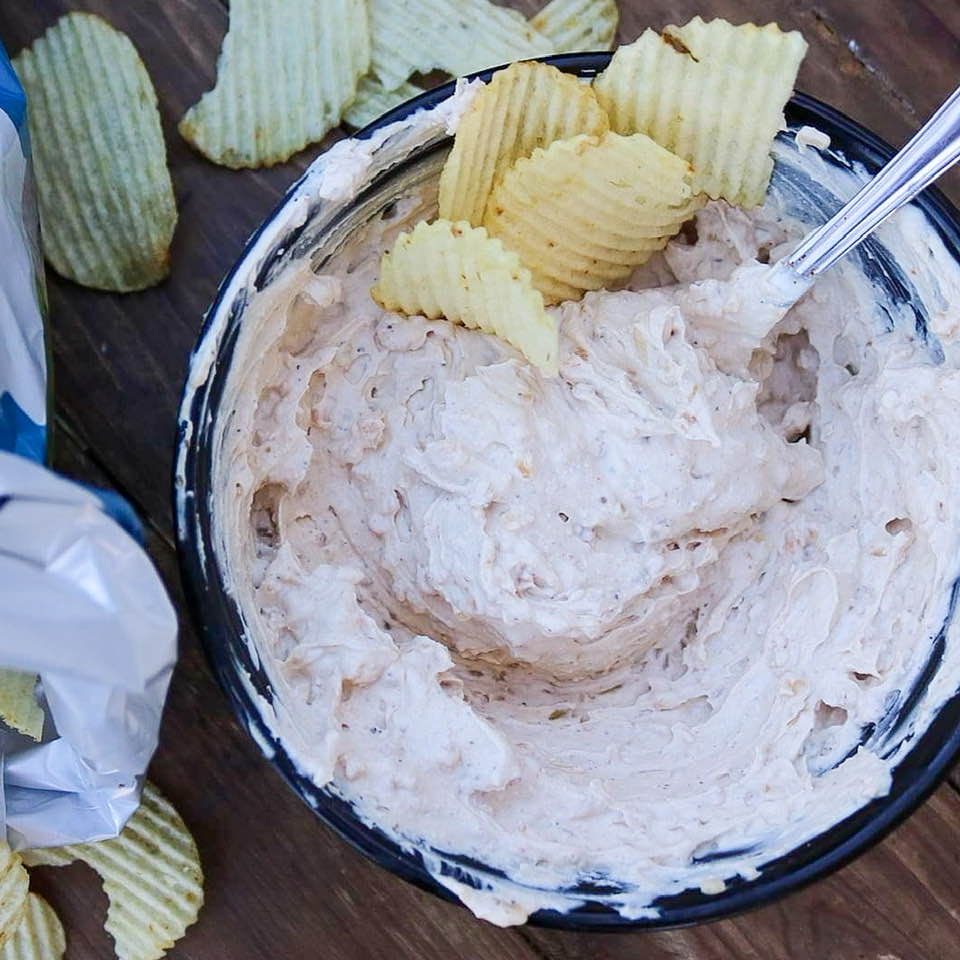 This homemade French onion dip recipe is perfect for holiday celebrations and tailgate parties. This DIY version makes your favorite snack a bit healthier. Dip your favorite chip, crudites, or spread it inside a sandwich wrap!
INGREDIENTS
16 oz sour cream
1/2 cup mayonnaise
1/4 cup dried minced onion
1 tablespoon Worcestershire sauce, plus more to taste
1 teaspoon onion powder
1/2 teaspoon parsley flakes
1/2 teaspoon celery salt
1/8 teaspoon paprika
1/8 teaspoon ground black pepper
Kosher salt, to taste
Potato chips, for serving
PREPARATION
Mix all ingredients together. Cover and chill until ready to serve, but at least 1 hour.