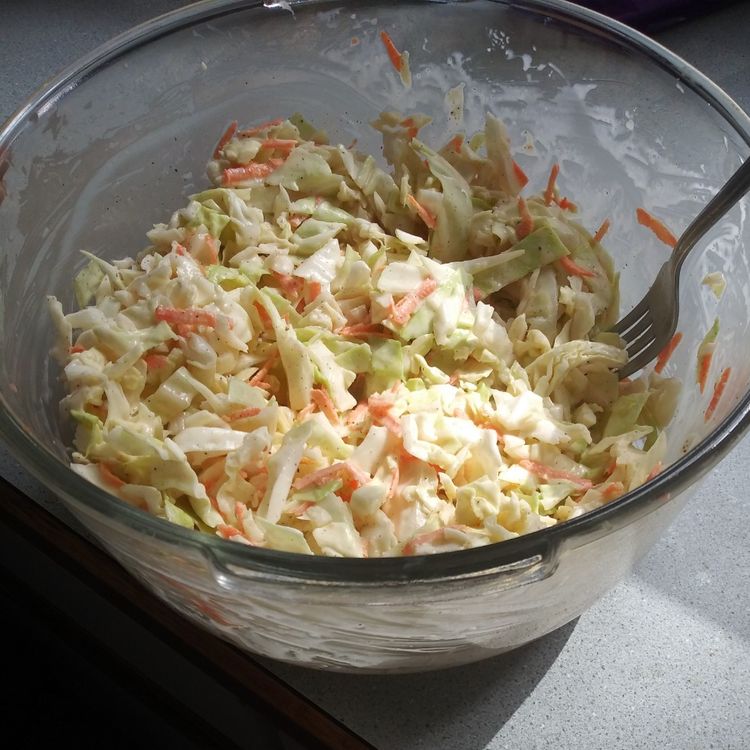 This KFC COLESLAW COPYCAT Recipe is as near as you can get without buying it directly from the restaurant. The flavor is just divine. Excellent dinner side dish or potluck food for summer occasions, as well as brunches and luncheons all year. It's fantastic!
After spending the week in the test kitchen, we've decided to make Fridays our "order in" day. Is it "order in"? I only know that I don't have to cook. Grubhub has been a fantastic buddy over the last year, where my kids can choose what they want and it is generally delivered within an hour. My daughter chooses something new every week, however my son always chooses KFC.
My favorite item on the menu is the coleslaw, but it's not available as an a la carte side for some reason — you can only have it if you purchase a meal. So I started about recreating it. This KFC Coleslaw Recipe is spot on, or as near as you can get without travelling to KFC and ordering it personally.
Ingredients
Carrots: 2
Red Cabbage: Medium head (cabbage is also good)
Yogurt: 2 tablespoons
Sugar: 2 tablespoons
Mayonnaise: 2 tablespoons
White vinegar: 1 tablespoon
Onion: 1 small (grated)
Salt and black pepper
How To Make KFC COLESLAW COPYCAT:
You'll need to adding yogurt /sugar /white vinegar, & mayonnaise with salt and pepper in a small bowl. Next that, mixing ingredients well & let the mixture in refrigerator for about 61 min to blend the taste of the ingredients.
Make sure to wash the cabbage and soak it a little in water and vinegar. Linw and cutting to long, thin tranches .
After that, you need to wash the carrots well, peel them with a knife, and then grate them into thin slices with a grater.
Then you will get a large bowl and put it in the grated carrots, then the chopped cabbage, stirring well.
Time done, taking marinade out of fridge. You can then adding it to lettuce and carrots and mix the ingredients well.
Finally, refrigerate the salad for about 3 hours. After 3 hours, you can put it on a serving plate.