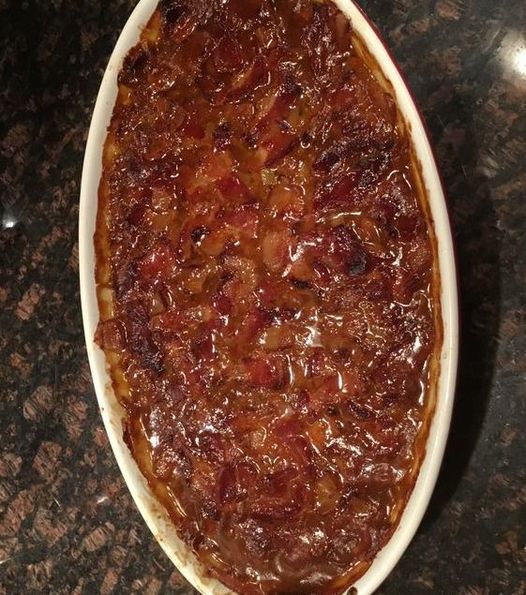 We're jazzing up a couple of cans of baked beans and turning them into a sensational summer side dish. Southern-style baked beans are what every cookout or barbecue needs to really make a classic summer meal come together.
INGREDIENTS
2 (28 oz) cans baked beans with bacon
½ cup ketchup
½ cup BBQ sauce
¼ cup brown sugar
1 tablespoon yellow mustard
1 tablespoon Worcestershire sauce
¼ teaspoon garlic powder
¼ teaspoon pepper
5-6 slices thick cut bacon, diced ½ inch pieces
PREPARATION
Preheat oven to 350°F. Coat a 9×13-inch baking dish with cooking spray. Set aside.
Combine baked beans, ketchup, BBQ sauce, brown sugar, mustard, Worcestershire, garlic powder, and pepper in a large bowl. Stir until well mixed.
Pour bean mixture into prepared baking dish.
Place bacon slices evenly over top of beans. Baked uncovered for 60-90 minutes or until bacon is crispy and cooked through. Serve warm.